Easy return of products within

30

days from the date of purchase without giving reasons
Advantages of nutrients Carbonium
instant replenishment of energy
complex of 3 high-quality sources of carbohydrates
high dose of taurine, BCAA and electrolytes
DESCRIPTION:
Carbonium is a specialised nutritive concentrate for supplementation of carbohydrates in athletes doing intense trainings. Carbonium contains a special combination of maltodextrins, dextrose, innovative isomaltulose, taurine and branched-chain amino acids (BCAA).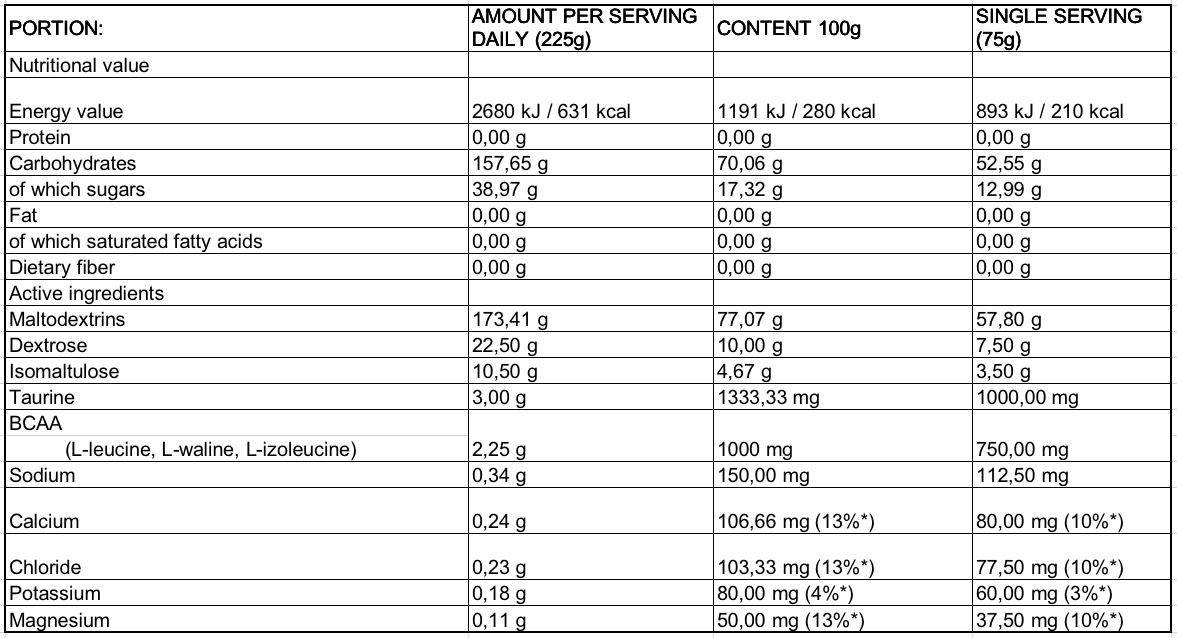 *Recommended Daily Allowance
**Isomaltulose is a source of glucose and fructos
Recommended use:
Dissolve a single serving of the product ‒ 75 g (2 scoops) in 500 ml of water. Depending on your needs, take 2–3 servings daily, preferably before, during and after workout.